Pixmeo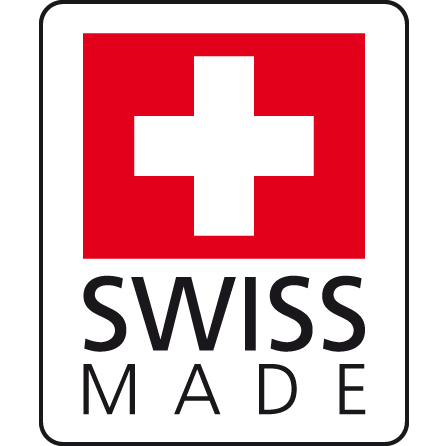 Pixmeo is a swiss company specialized in medical imaging software development and PACS installation and support.
Our products are:
Our services include the installation, integration & support of:
PACS server
Mini-PACS server
PACS Workstation
DICOM DVD Burner
DICOM Web Portal
#OsiriX MD Users Survey 2014 ! Thanks for your confidence ! Many new #features based on your feedback for 2015 ! pic.twitter.com/iAW1zFgx6h

— Antoine Rosset (@rossetantoine) January 26, 2015
OsiriX MD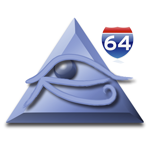 OsiriX MD is cleared by the FDA, as a Class II Medical Device, and certified as an European CE Class IIa, for diagnostic imaging in medicine.
OsiriX MD is the result of more than 10 years of research and development in digital imaging. It fully supports the DICOM standard for an easy integration in your workflow environment. It offers advanced post-processing techniques in 2D and 3D and a complete integration with any PACS. OsiriX MD supports 64-bit computing and multithreading for the best performances on the most modern processors.
By adopting OsiriX MD, you did the good choice: standards support, certified & validated, unlimited power and evolutivity!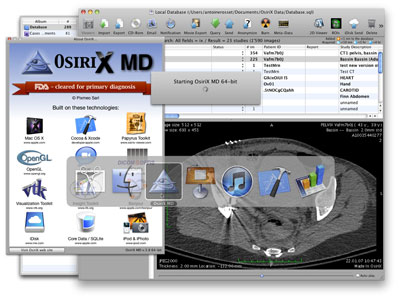 Order OsiriX MD now for only $699 USD
FDA-Cleared - Class II FDA Device
CE Labeled - Class IIa
Perpetual License
Free upgrades for 1 year
64-bit
Immediate download after online payment
Available worldwide
OsiriX MD is the first and unique FDA-Cleared / CE version, developed, validated and certified by the OsiriX Team.
It uses the latest source code available, including all new features and tools.
More information about OsiriX MD here.